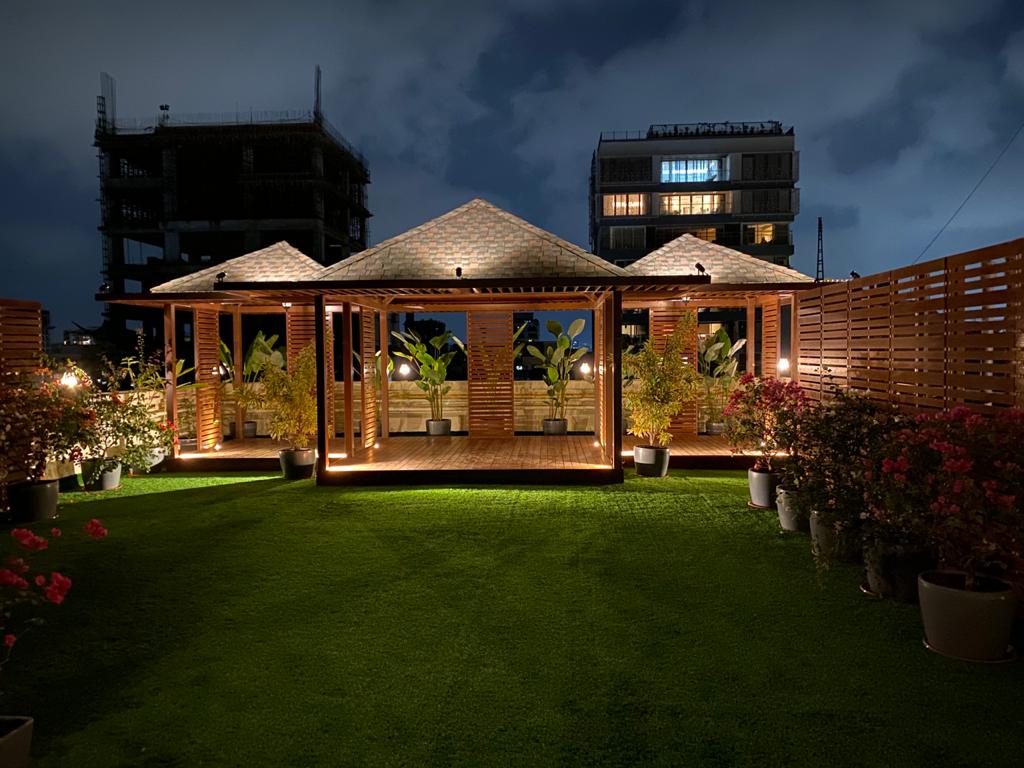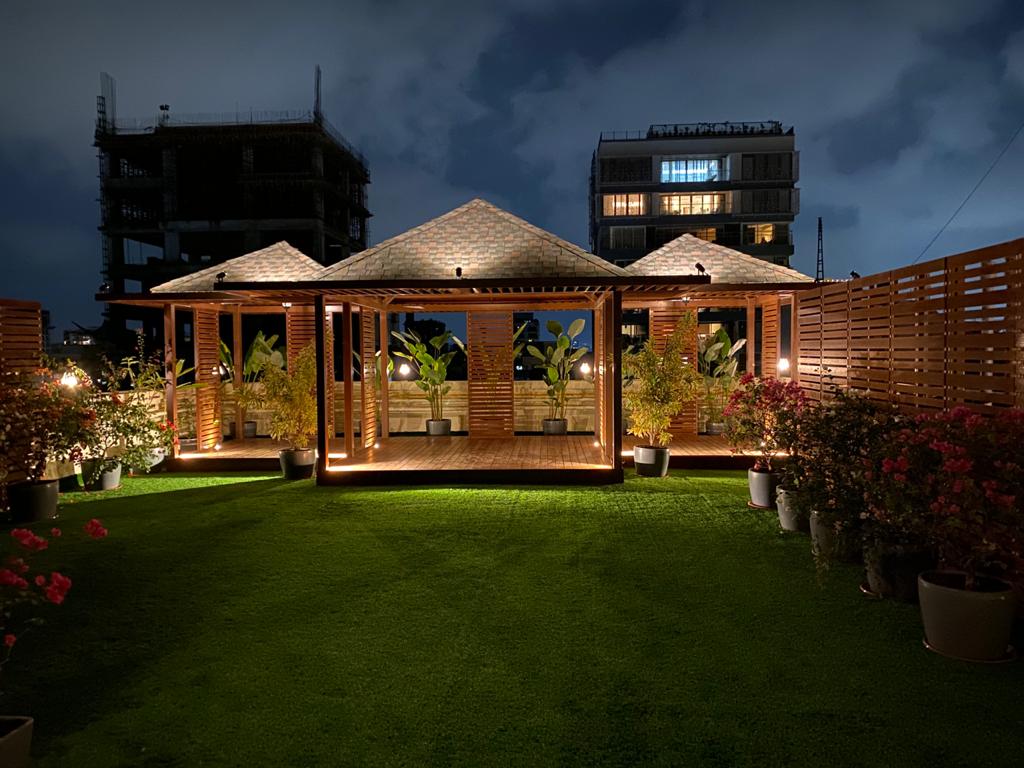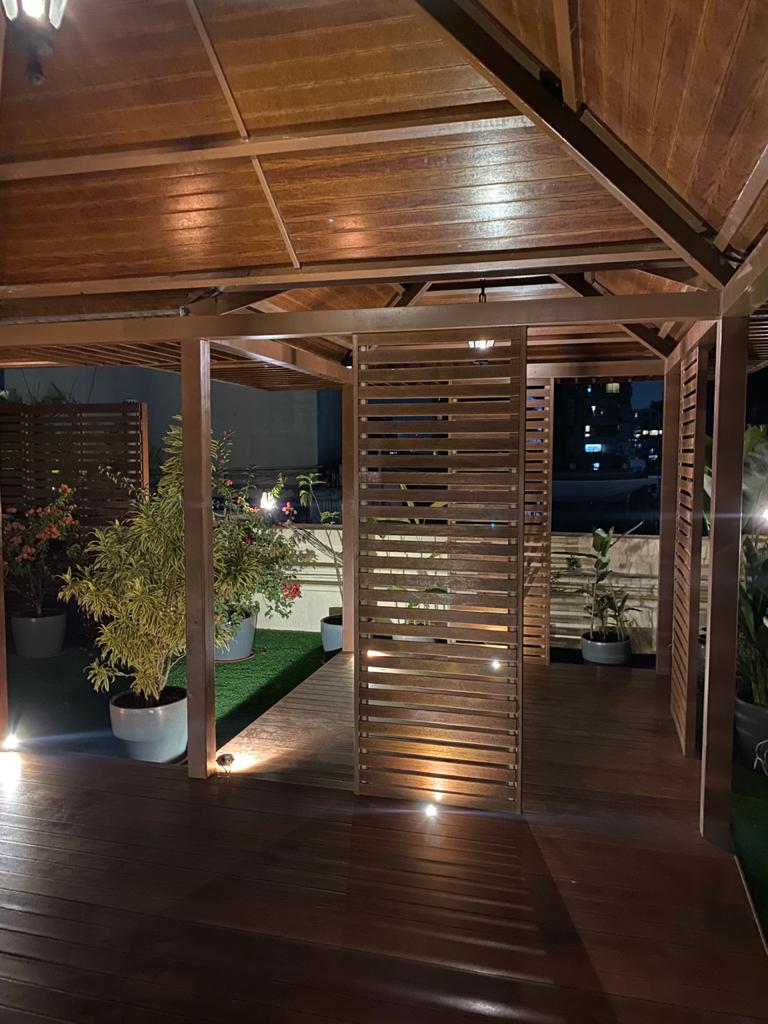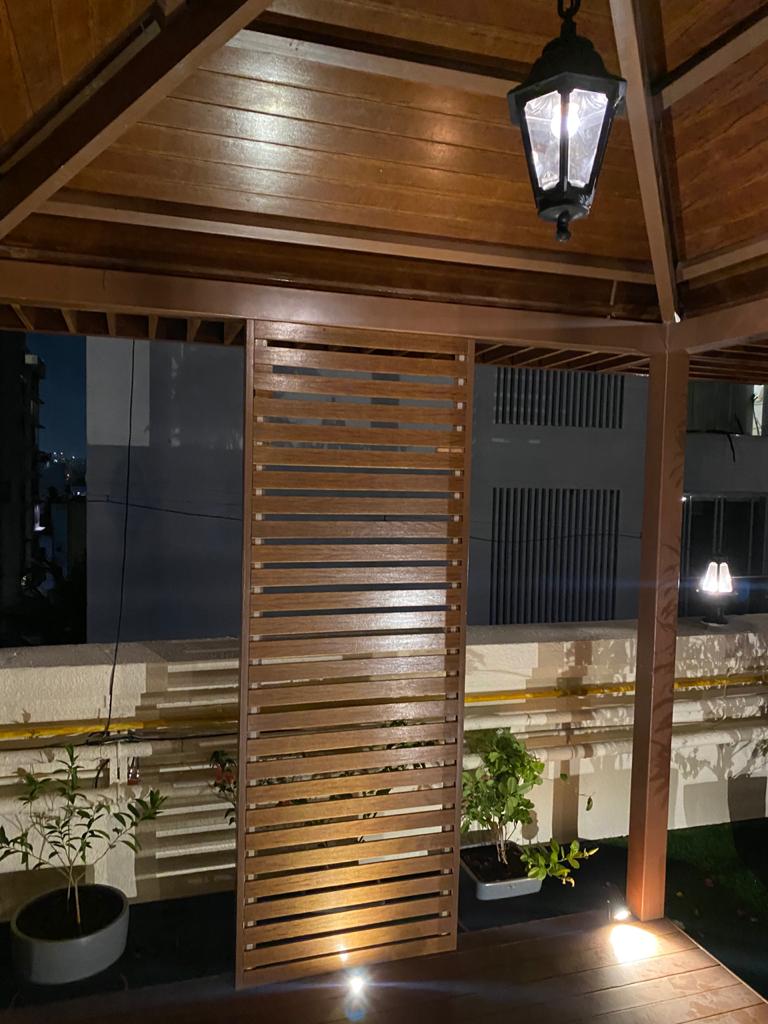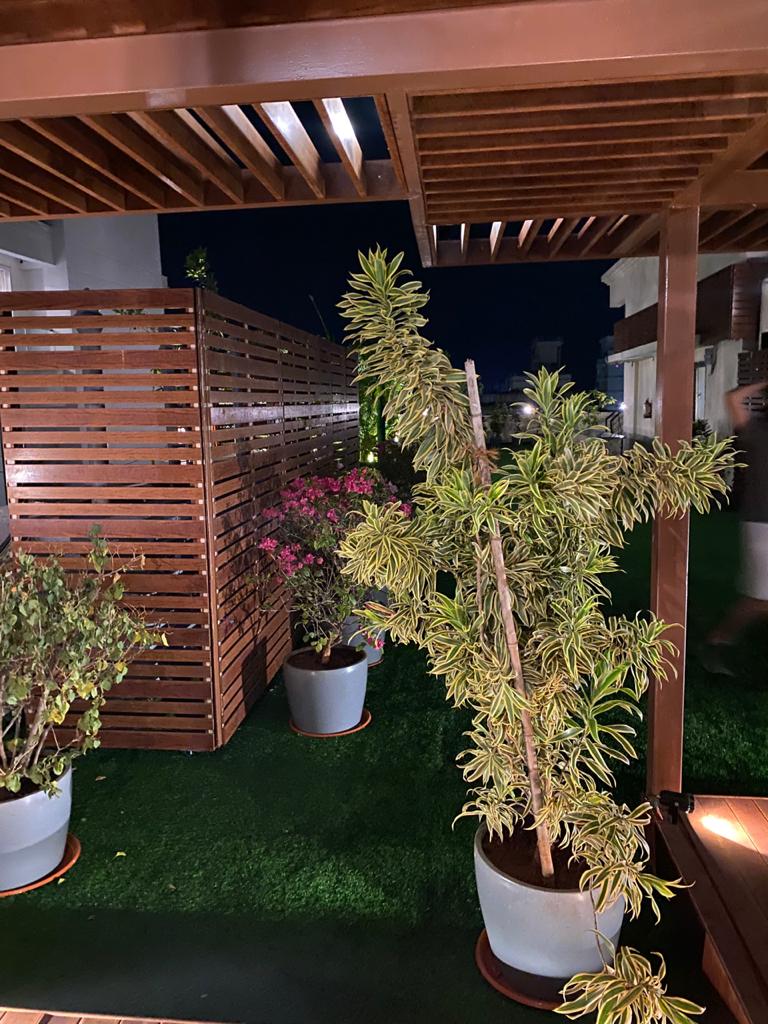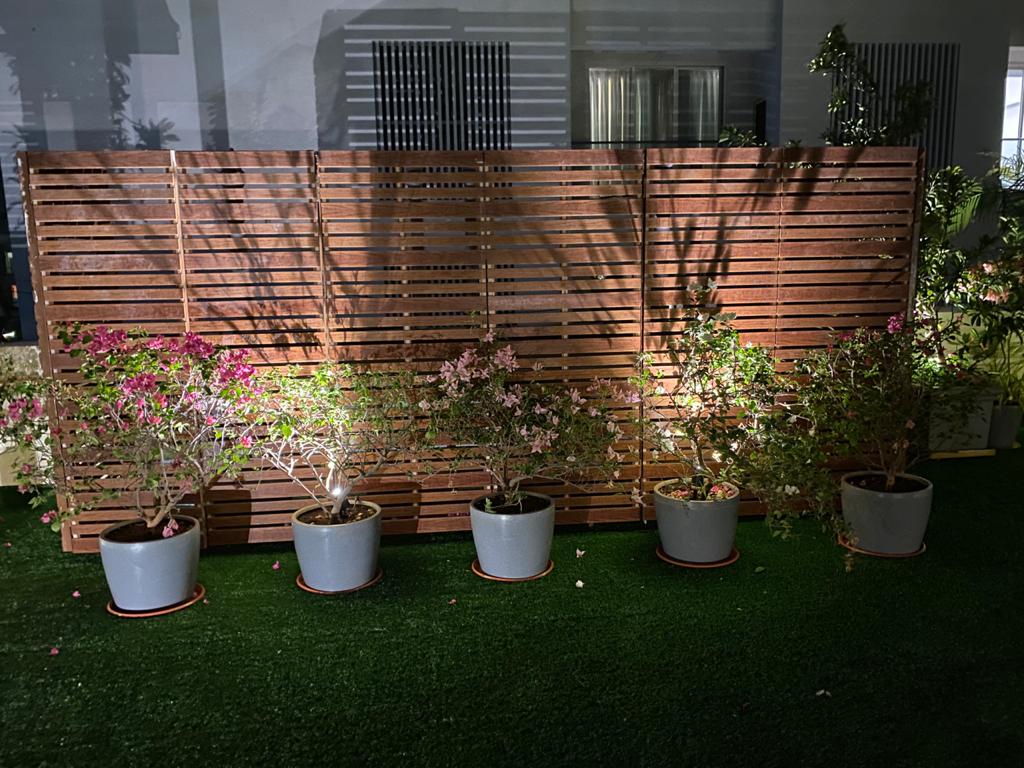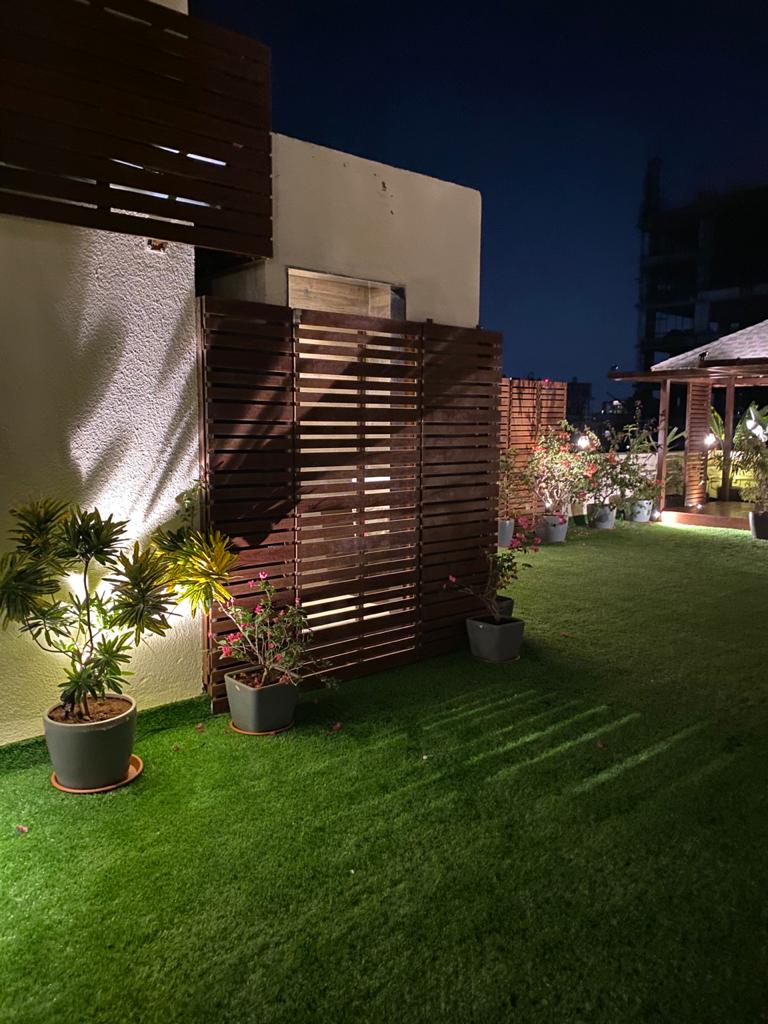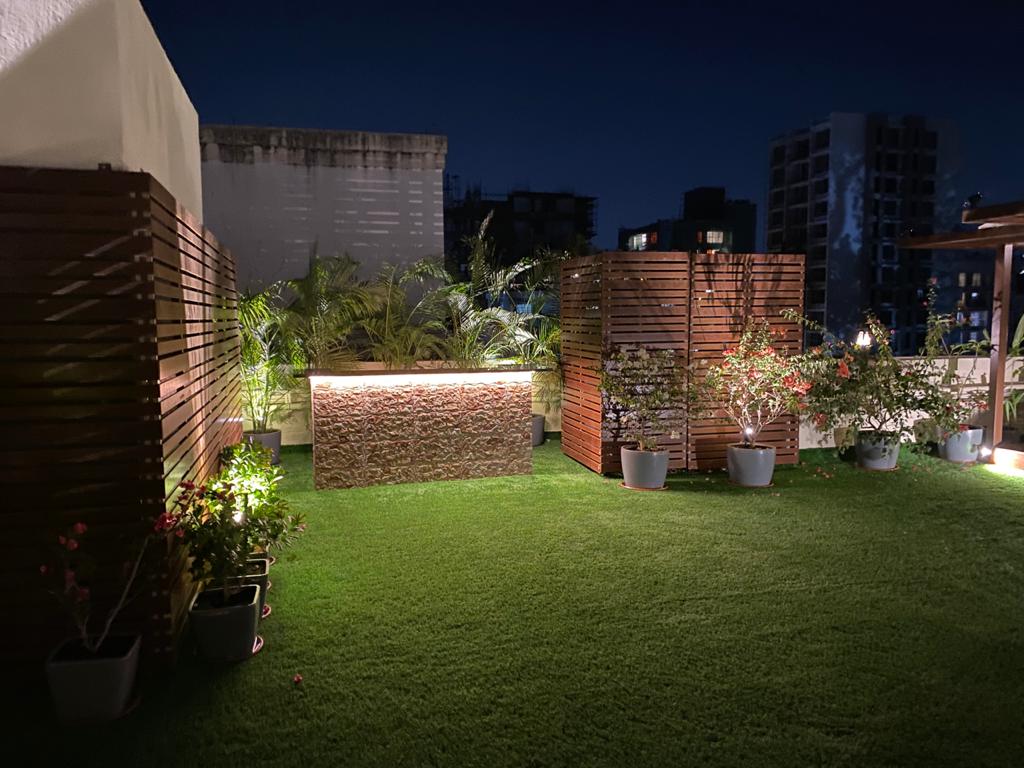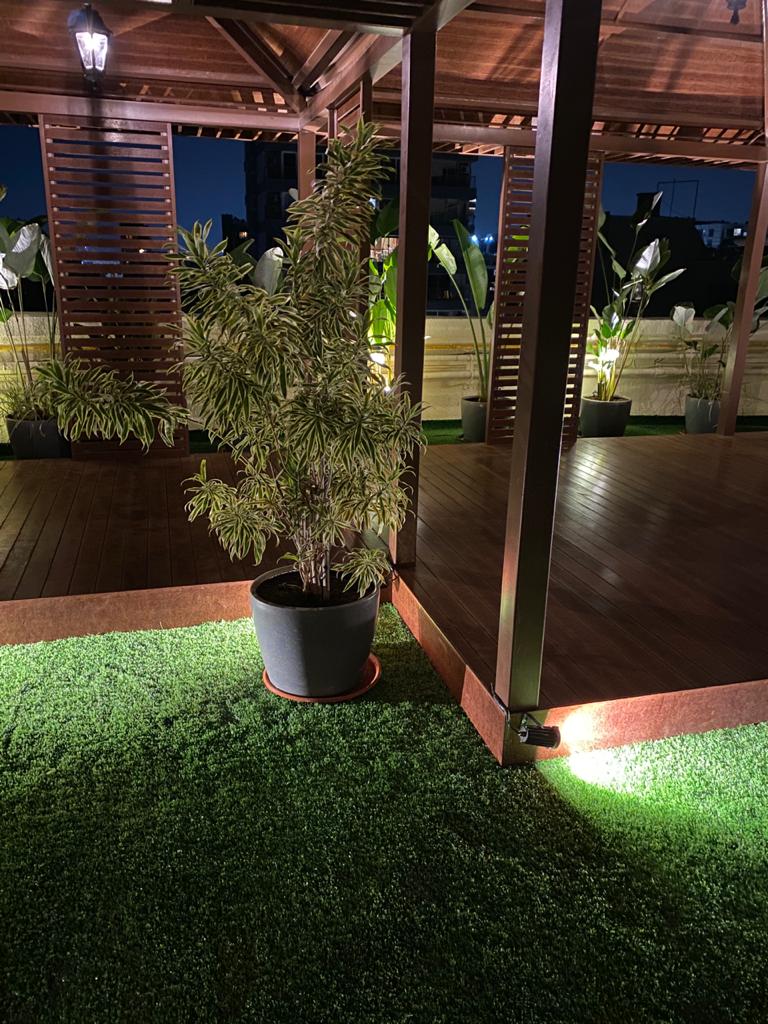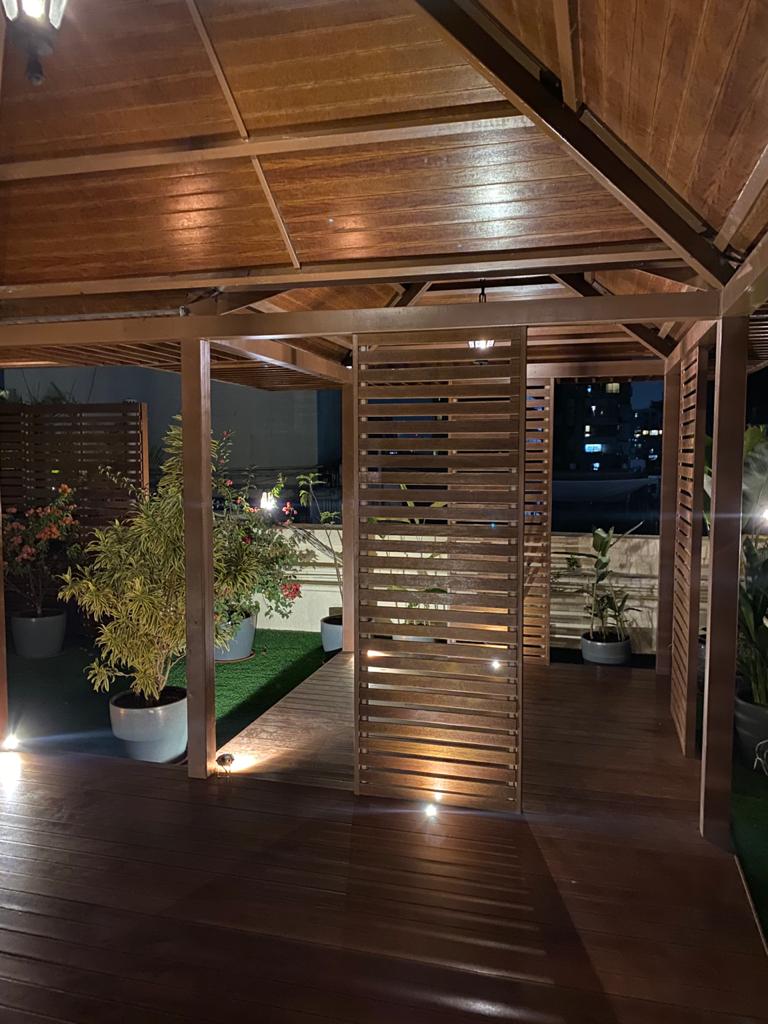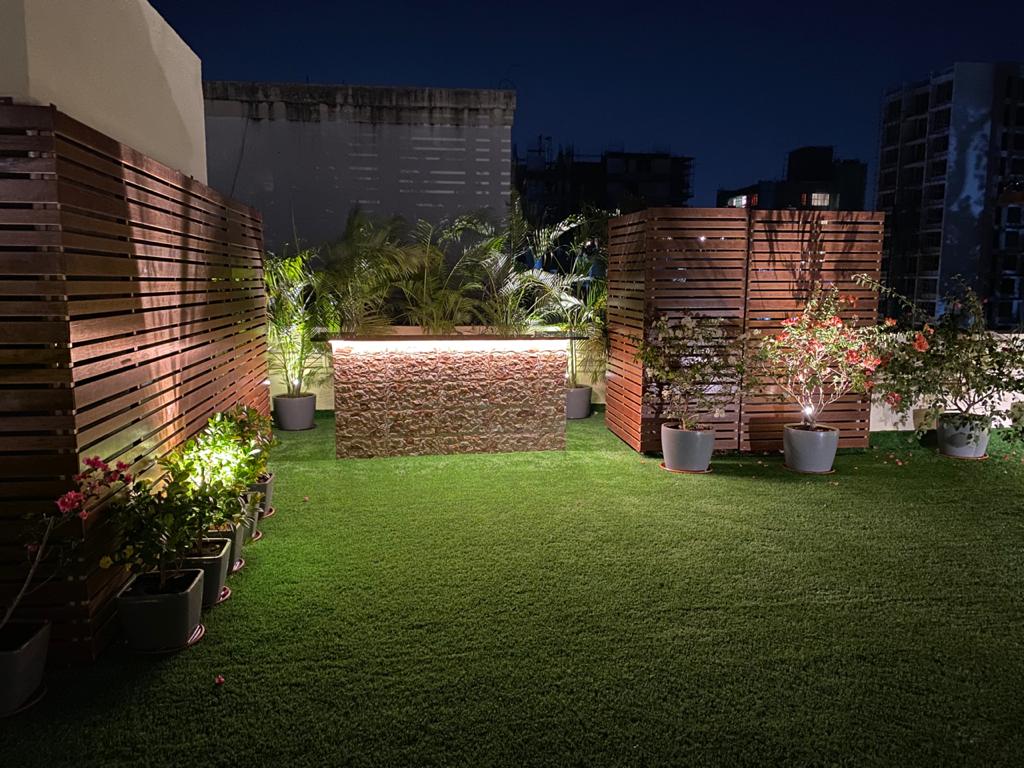 Kohli's Terrace Garden
Description:
Kohli's Terrace Garden Gazebo at Plot No.52, Penninsula building, N.S. Road No.9, JVPD Scheme, Mumbai
Tipwood products used as
Pergola - Door Profile 100x20
Pergola Inner Ceiling - Strip Profile 80x11
Gazebo Flooring - Door Profile 100x20 Solid
Facia at Gazebo Platform - Sheet Profile 200x11
Wall Covering & Door - Strip Profiles 100x6, 80x11 and 55x10
Project beautifully designed and executed by Ar. Vivek Prabhu, Mumbai.
Project executed through Tipwood Mumbai